Aluminum Window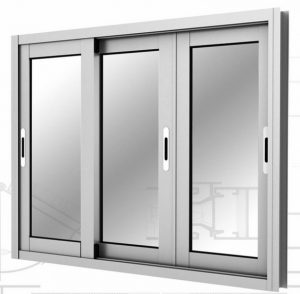 Aluminum window hebeschiebe systems are among the most durable systems when it comes to door and window systems. We gave detailed information about aluminum joinery and talked about how durable, strong and long-lasting material it is. Since aluminum door and window systems are manufactured after aluminum joinery process, they are the longest lasting doors and windows by getting their share of this durability and strength we mentioned.
Aluminum doors and aluminum windows are frequently used and seen in many living spaces, especially apartment entrances, shops, offices, workplaces and balconies. Aluminum door models come with many different designs and styles, and aluminum window models are also designed and offered for sale in a way that appeals to different styles and tastes. The types of aluminum door and window joinery available in the market vary and differ in order to adapt to different decoration styles. Aluminum door and window types also bring different price scales. Aluminum door and window prices vary according to style, brand, model and most importantly, size and square meter information.
Aluminum Door
As we have just mentioned, the production of aluminum doors and windows is determined and started according to the determined dimensions and square meters. During the production of aluminum doors and windows, the demands of the consumer in the order and the factors determined in a way that will not compromise on quality and longevity are taken into consideration.
Aluminum is basically a material that is very strong, durable and can serve for many years. Therefore, the most important features of the window and door models produced as a result of aluminum joinery are that they can serve their owners for many years by showing durability in all conditions and conditions. Thanks to the natural thermal insulation of aluminum windows and doors, it provides a tremendous air in the environment it is in and helps to create the ideal temperature. Aluminum doors and windows, which prevent rain, cold and wind from outside, also prevent excessive heat from entering. Considering all these conditions, aluminum doors and windows manufactured in this context, go through many different tests and stages during the production phase and become their final form.